Archive for the 'Updates' Category
Dear Friends and Supporters,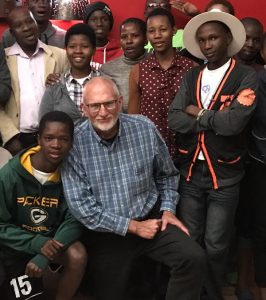 It is with heavy hearts that we announce the passing of our friend and colleague Peter Kopp, founder of African Leadership Partners and New Life Homes. Peter died on February 1, 2021 of COVID 19 complications in Eswatini where he had lived and worked for 30 years.
The loss has been heartbreaking to many. His love for people and his ministry has created far-reaching connections with people around the world. The loss has been particularly acute for his family, and the entire New Life Homes community.
We served alongside Peter and his wife Mary Jean for four years in Eswatini (formerly Eswatini). Peter went to Southern Africa to do leadership training, which he enjoyed so much. Along the way he and Mary Jean designed and built New Life Homes from the ground up including the homes, the farm, and the school. It was an eternal engineering project. The heart behind everything they built was to facilitate the restoration and development of people's lives, especially the children, staff, and community surrounding New Life Homes.
Peter was a husband, father, pastor, teacher, electrician, a general contractor, a vet, an author, and inventor. He wore so many hats, that his beloved to-do lists regularly included upwards of fifty tasks. However, he always had time for people and gave his time generously, listening, sharing wisdom, and always including an anecdote or two. Regardless of how difficult or pressing the situation at hand: sick animals, human resource issues, or meeting his own basic eating needs (Peter often had to be coerced to stop and eat lunch); he always found time to give the children hugs, housemothers an encouraging word, and even the dogs a scratch behind the ear. We will all cherish memories of Peter as the wonderful, creative, inventive, and joyful person that he was.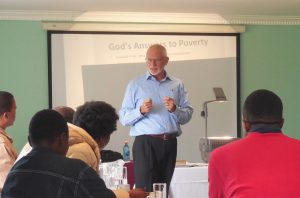 Peter may have lost his battle to COVID-19 on earth, but we are grateful to know how joyous his heart is in the presence of our Savior. Peter passionately loved Jesus, and dedicated his life to following Jesus with obedience and joy. The work Peter began with New Life Homes will continue, under the leadership of Mary Jean, the U.S. ALP Board, and the Eswatini New Life Homes Board. Over the next few weeks and months we want to share with you how you can continue to pray and support the children and leadership of the farm.
In the meantime, we invite you to join us in this prayer:
Lord, we thank you for the life of Peter Mark Kopp. In the midst of pain, we give great thanks. You have gifted so many of us with the friendship and love of Peter. We thank you, Lord, for all the wonderful ways you've used Peter in the lives of many around the world–let us rejoice knowing that his life was a life well-lived. Bring peace and comfort to Peter's family as they cope with the loss of a great man, husband, and father. Be their strength. We pray for the children and staff at New Life Homes. They have already faced much loss, and Peter was so loved by them. May they see the beauty of Peter's legacy; despite the pain they're feeling today. Amen. 
Tommy and Mandi Bottoms
Board Members, African Leadership Partners